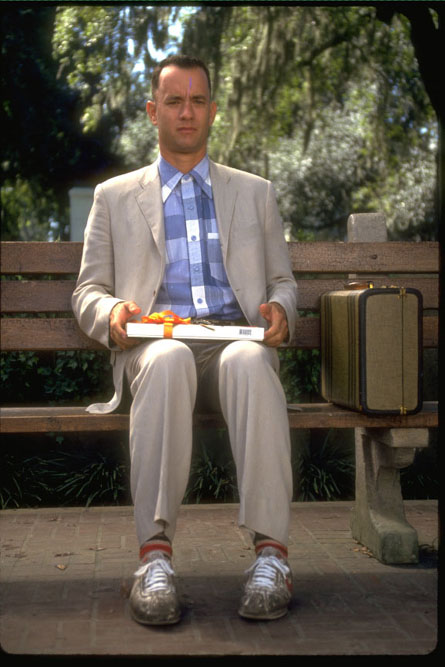 This week I am celebrating, "
Life is like a box of chocolate, you never know what you're going to get
."
1) I started my Fountas & Pinnell reading assessments this week. My first assessment was a student who started life very early and very tiny. She started first grade, way behind (
not yet reading on a Level A
). In December and in January, she was still way behind (
barely a Level C
) and moving so slowly that I increased her support level. She talks slowly and responds to questions only with exorbitant wait time; however, I had noticed, of late, higher accuracy on running records, no more protests about reading, and excitement about taking home books. So I started her on a Level D (98%) and then Level E (97%). I was jumping for joy when I took out the F (95%) and finally pulled out the G (91%). I refer to all of my students as "readers" when they are with texts; thus, I am not sure she fully understood
my
excitement when I proclaimed, "
We have a reader here
!" After all,
she
already knew that
she
had broken the code and had become an "r
eal, honest to goodness
" reader!
2) We had two (
2
) snow days (
again
) this week and while that meant we missed our Valentine's Day celebrations and many class writing celebrations, it did give me a chance to "get on top" of my lingering cold and nagging cough. While February has been a blur, so far, I am confident we will ALL return to school "excited" and "ready" to learn. I hope some of the "September" excitement might even be in the air!
3) My husband and I both got out late yesterday to run some errands. I headed to take provisions to my mother and aunt while he headed to get some veggies and bakery bread. We both got each other a "little something" for Valentine's Day. It was like the "
Gift of the Magi
- but with a happy ending!
from me to him from him to me