I was not planning to link up to Ruth Ayer's Celebrate this week. It was a busy, stressful week and there is "stuff on my plate" this weekend! Yet, as I checked my email, Twitter and Facebook feeds, there were reminders that this has been a week filled with things to celebrate!
So.......
1) One of my nieces, scored her 1000 point (
and then a few more
) in a HS basketball game last night! Holy moly, that is a lot of points. I suspect her many years of playing family-driveway-ball are paying off! h
ttp://www.poughkeepsiejournal.com/article/20140131/SPORTS01/140131013
2) While waiting to congratulate the sharp shooter, I snapped a shot of my son's HS jersey that hangs in that same gym! I suspect his many years of watching and admiring his older cousins contributed to his own legacy of
tackles, leadership and perseverance.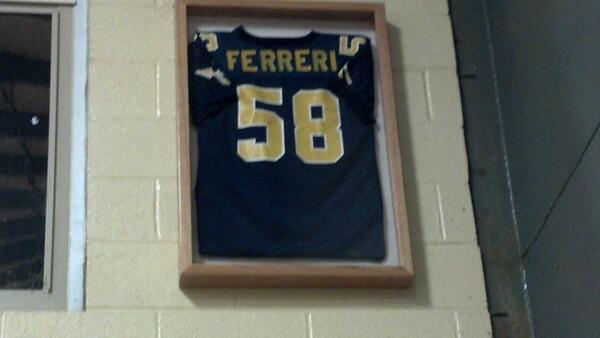 3) Thanks to the world of you tube, the "reasons" I watch the Super Bowl, "leak" onto the internet "early" and the "best" will be highlighted on Twitter. Thus, I might just get to work on next week's grad school Powerpoint during the Super Bowl! I am grateful that this adorable commercial filled with puppy love and Clydesdale horses (
a legacy in the advertising world
) can be watched again and again!
http://www.youtube.com/watch?v=uQB7QRyF4p4
4) Last, but certainly not least, a local legend and one of the great heroes of our time, Pete Seeger, passed away this week. His messages will be forever immortalized in his own songs and in those he mentored during his journey here on earth. I hope his legacy of compassion, service and respect for our planet will endure as long as his songs.
http://www.usatoday.com/story/news/nation-now/2014/01/28/pete-seeger-best-songs/4957543/