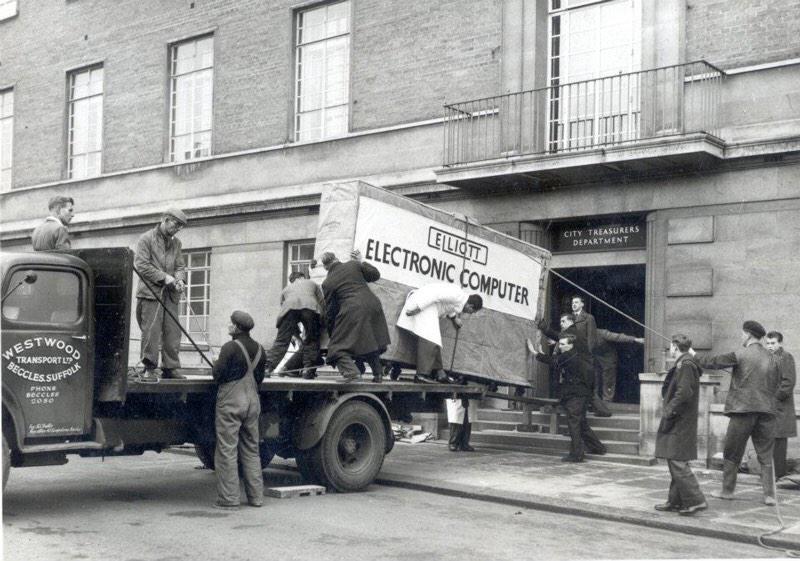 This image popped up on Twitter
http://www.buzzfeed.com/copyranter/first-computer-delivery#.vr0OZNGeZL
and I must admit I had trouble accepting it as real.....so I did a bit of research...
well at least I Googled (verb) the name and it is TRUE! There was a company in England called Elliot Brothers who built about 250 of these in the late 1950s. The size is amazing but the price even better

£583 thousand as of 2015 - which converts, according to Google again, to
$881,670.90
US Dollars!
As I did this, because I was interested, I was thinking of the POWER of a PICTURE to get us thinking and asking questions! A picture can certainly spur INQUIRY!