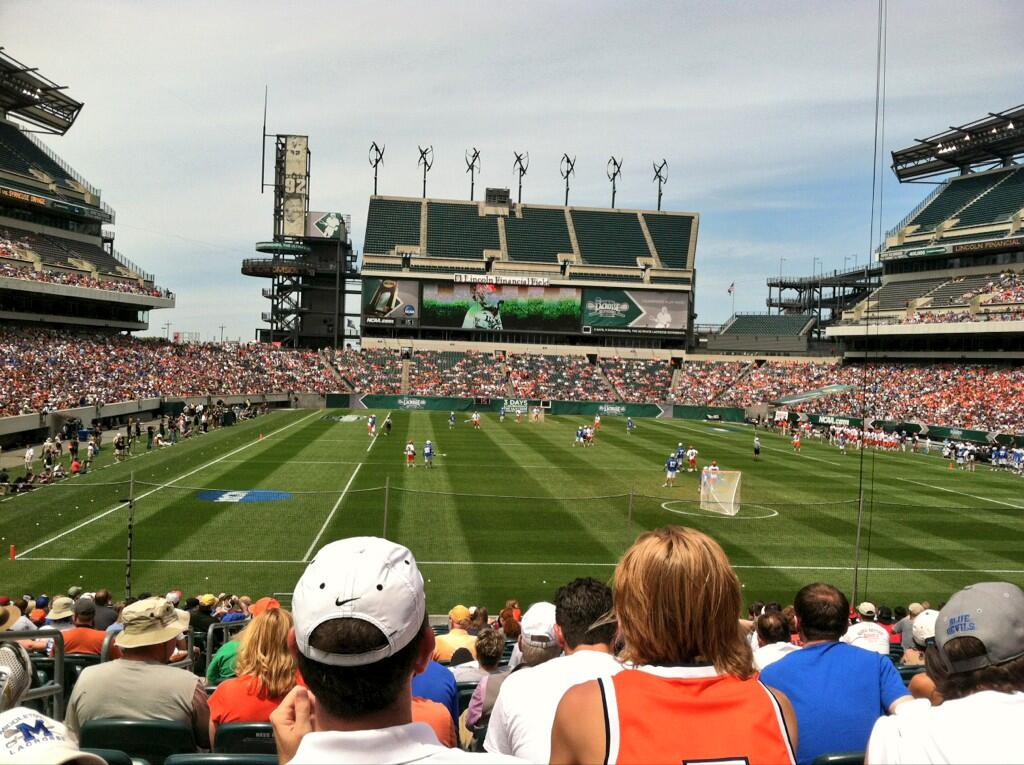 On Memorial Day,
I did not go to a parade but I did think of those who have lost their lives in defense of our country and I prayed for them all and for their families.
I did not spend the day doing yard work, picnicking, and watching baseball games like I usually do.
I did go to a lacrosse game, like I do every 35 years or so! I caught the SU lacrosse NCAA final! I'm glad I went....even though they lost!
I did have a great day...with a lacrosse coach, a Philadelphia tour guide, topped off with a (
first
) Philadelphia cheese steak (
hold the cheese
) and not much traffic on the way home.
Perhaps we should have suspected the outcome of the game against a team wearing blue (
Duke
) on this Memorial Day?