Side by Side and
In the Middle (Atwell),
The Art of Teaching Writing (Calkins),
Living Between the Lines (Calkins, Harwayne),
The Patterning of Complex Behariors (Clay),
Lessons That Change Writers (Atwell)
They altered my professional life.
I stopped talking to students,
Began talking with them.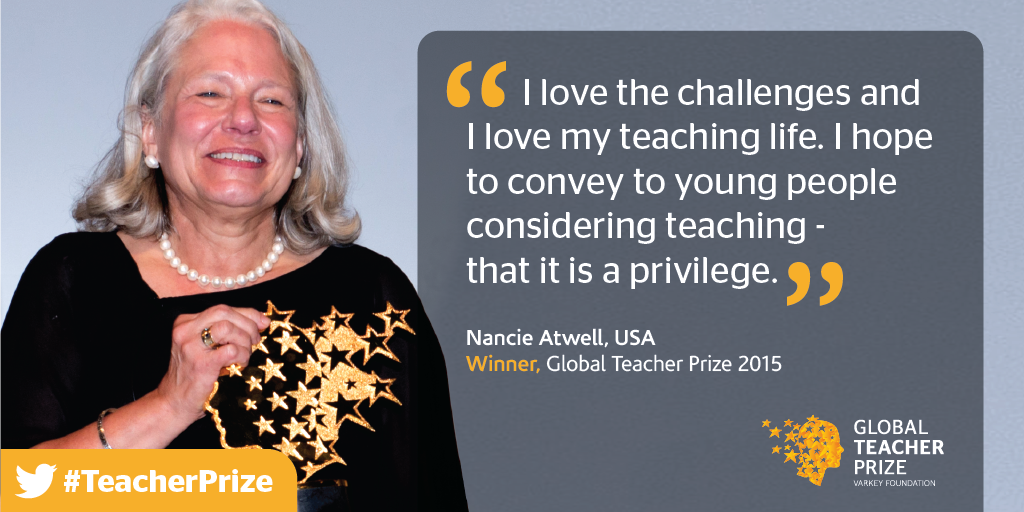 Teacher, teacher of teachers,
Who has been changing lives
Atwell described
similarities
Between the reading/writing lives
Of adolescents and young learners.
Encouraged students to read, like readers,
About self selected, meaningful topics,
Advised teachers to confer, suggest,
"There is no more important homework
It's the biggest predictor of academic success!
Yet not with requirements, logs, mandates.
Reading s
elf selected texts
Personally
meaningful topics.
Huge for math/science learning.
It's nice to think I am in her