While everyone is Irish today, I'm 50% Irish all year through!
Like most everyone (
who remembers
),I will wear some green. I'll think about those who take off from work to attend the big parade in NYC. I'll think about those who will be celebrating late into the night. I'll laugh about leprechauns with my first graders!
Like many, I will cook and eat corned beef and cabbage (
even though I could live without it
) because that is what you are supposed to do, on St. Patrick's Day, right? Yet, it's hard to find a good cut of corned beef (
although Moseys is the best around here
). It can be hard to cook and sometimes comes out stringy or whimpy after cooking to long. Sometimes, it's a bit salty. I use a lot of mustard and throw in lots and lots of carrots to make it work. If it was up to me, we'd have a kale salad with lots of Irish soda bread on the side and call it a day. However, my 100% Italian husband really likes corned beef!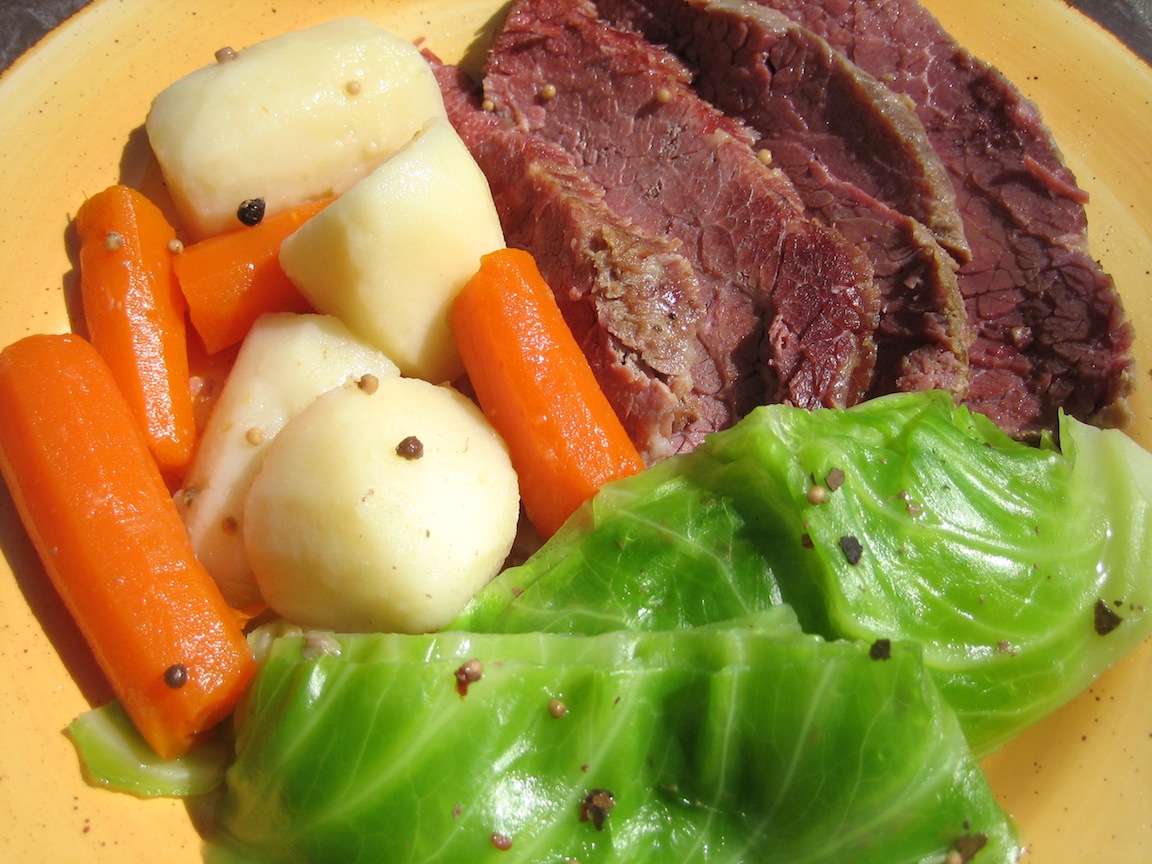 Once, long ago, when I was trying to get out of the work/stress associated with the cooking/eating corned beef ritual, I did a bit of research! Corned beef really isn't Irish, I found. It's as American as apple pie! In fact the idea of a parade is American, too.

Irish settlers came up with the idea of a parade in NYC (1762) to celebrate their growing numbers. There were lots of Irish immigrants arriving here and they brought their traditions, like Irish soda bread. In the NYC delis, immigrants learned to love (and then to cook) corned beef stretching it with a few potatoes and lots of cheap cabbage!

Corned beef became a cheap, easy to prepare, American classic quickly. In 1862, Lincoln even served it at his inauguration dinner and we know he wasn't Irish, or was he?