I was ready for the day when I noticed the message. Overnight messages are not typically good news, so it was with some trepidation that I looked at the record of calls and realized it was from school. I figured it was the overzealous, but much appreciated, messaging system telling me about traffic problems to avoid. But, the message was simple: School Closed. There was nary a drop at my house and so I checked the internet to make sure I was not dreaming! Indeed, it was a total surprise, post-Super Bowl snow day!
I smiled and thought of the forecasters, busy for weeks, worrying about Super Bowl weather. There were assurances that the ol' Farmer's Almanac, predicting a weekend blizzard was "just a myth," not to worry. There was bold talk about how it was even warmer, on Sunday, in northern NJ than in Seattle and in Denver and images of football players warming up in shorts appeared to confirm their statements.
I smiled as I thought of how amazing it was that the Farmer's Almanac predicted significant snow around the first of February. I concluded that Mother Nature was really showing us that SHE is the BOSS! While those forecasters were overly focused on getting through game time, she arranged for a bit of fair-weather blocking and then threw a long snow-covered pass into the end zone, scoring an unexpected snow day!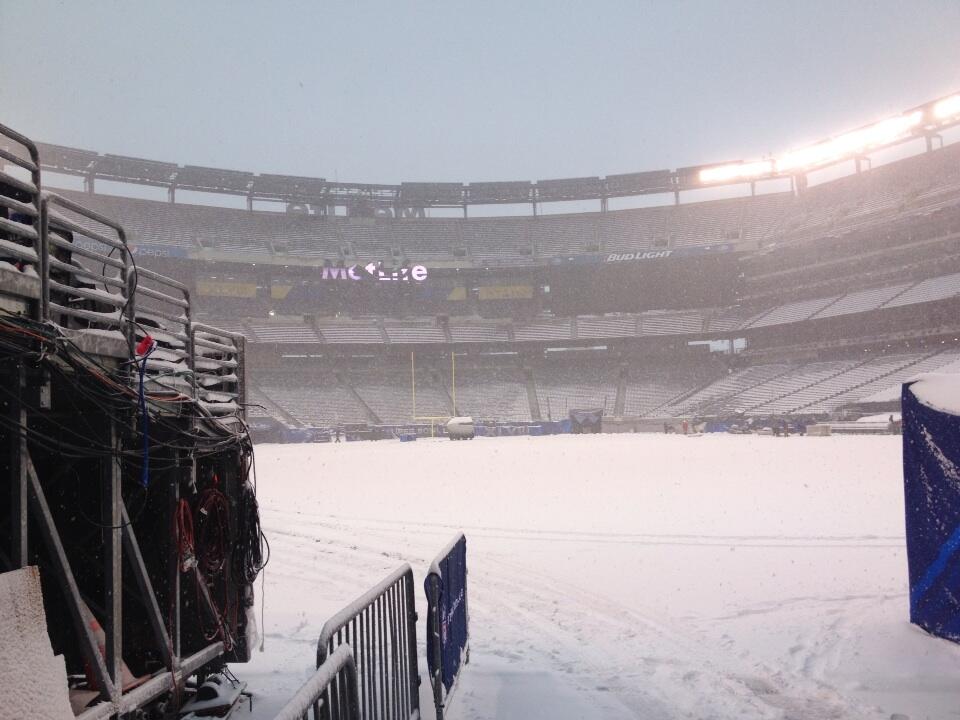 I smiled as I thought of the hotels and restaurants all over the NY-NJ metropolitan area doing "happy dances" at the "extra" money "snow-stuck" masses were spending! I guess Mother Nature, bless her heart, is smiling, too! Perhaps she is a Seattle Fan. She might even be their 12th Man or their 1st Woman! No matter, what, I suspect she is a "hero" to all those fans who partied last night and might have called in "sick" today!